Cindy from
Cindy's Love of Books
hosts a weekly (or whenever you buy books) meme where you list books you've recently bought.
I'm a bit of a book buying addict. It is extremely difficult, almost painful, to walk into a bookstore and not leave with at least one book. Because of this I have the tendency to buy books at a faster rate than I can read through all of them. This has resulted in quite a large TBR pile (I think at last count it was at 62. Not too bad.)
This week I had a gift card so I didn't feel so guilty about splurging a bit. I brought home two books: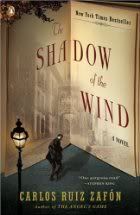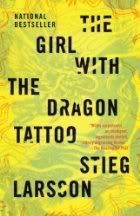 I have heard nothing but positive reviews about
The Shadow of the Wind
by Carlos Ruiz Zafon and
The Girl with the Dragon Tattoo
by Stieg Larsson. Now I just have to decide which one to read first!